BORGA Super Panel
The BORGA Super Panel is an extremely versatile exposed fastener panel used for both roof and wall applications. This panel, due to its' superior spanning capability, is most commonly used in agricultural, commercial, and industrial applications but is also a great option for residential construction. The BORGA Super Panel can be attached to either wood or steel and can be applied over solid substrates as well as open framing. Standard and premium colors are available to choose from in addition to unpainted finished, and color-matched trim packages and fasteners are tailored to suit any project regardless of application. Matching fiberglass panels are also available. 
Panel Width: 36″ Coverage

 

Panel Configuration: 1.3/8″ Rib Height, 12″ Rib Spacing

 

Panel Lengths: Up to 45', Please Inquire for Longer Lengths

 

Roof Slope: Minimum 1/2:12

 

Gauge: 24 or 26

 

Substrate: Galvalume® or Galvanized Steel

 

Paint System: SMP

 

Unfinished G90/Galvalume® and Zincalume® Also Available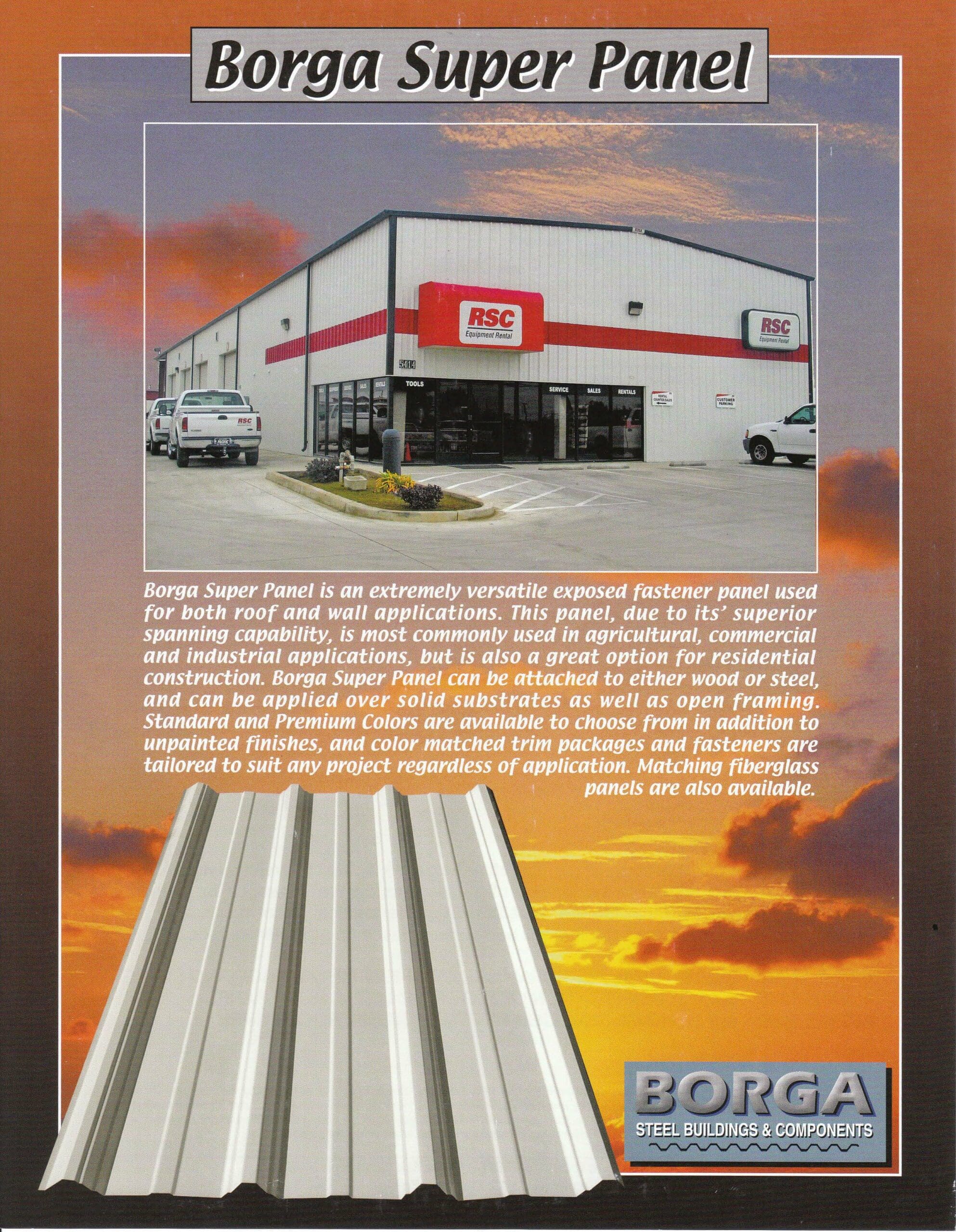 Class A – Fire Rating
Metal is a noncombustible material and therefore holds the highest fire rating available – Class A. Therefore, many insurance companies offer discounts on fire insurance for homes with metal roofs. Please note that the classification of the material is not necessarily the fire classification of the entire roof; the roof will be fire rated based on all materials present.